Technical Information

Low M.W. PTFE Aqueous Dispersion SFN-D
Description: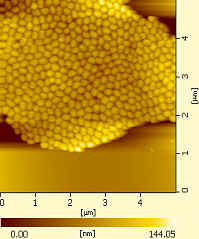 SFN-D is a low molecular weight aqueous dispersion of PTFE. In addition to superior properties typical of PTFE dispersions, SFN-D features low viscosity, good flow performance, and excellent penetration. It can be used along, or be added as an aid into other ordinary PTFE aqueous dispersions, such as PTFE Aqueous Dispersion SFN-1 .
Adding SFN-D at 3 - 5 % by weight into SFN-1, for instance, can offer such advantages to coatings as enhanced bonding to base substance, thicker layer with each pass of coating, more glossy and void-free surface, greater resistance to wear and corrosion.
Applications:
SFN-D is usually used as an aid to ordinary PTFE dispersions for the applications of impregnating fabric, porous materials and coating metals by processing methods of dip, coating, and spay coating.
Typical properties:

(not for specifications purpose)
| | |
| --- | --- |
| Items | Value |
| Appearance | Milky white liquid |
| Solid content (by wt.) | 50 % |
| Emulsifier Content (by wt.) | 5 % |
| Dynamic Viscosity | 3 mm2/s (25oC ) |
| Stability | min. 300 s |
| Molecular Weight | 10,000 - 20,000 |
| Average Particle size | 0.19 um |
| Particle Shape | spherical |
| PH value | 8 - 10 |
Packaging, storage and transportation

:
Packaging: 25 kgs net in plastic drum.
Store SFN-D at clean dry place with temperature 10oC ~30oC. Keep away from sunlight.

It is recommended to shake the dispersion in container slightly every 15 days during storage, and do it also right before using.

Transport SFN-D as non-hazardous chemical. Keep away from sunlight and rain.

Shelf life: one year since production. When exceeding the shelf life, the product could still be used as long as it is re-tested and approved.
General precautions for handling
Store and use SFN-D only in well ventilated areas

Do not smoke when using or processing SFN-D.

Avoid eye contact

Flush immediately with plenty of water in case of contact with skin
Backwards - Home - About Us - Products List - Contact Us
---
ChenGuang Research Institute of Chemical Industry (Int'l-trade Dept.)
Add: Apt. 103, Bldg. 13, Jindu Garden, No. 526, Shuhanzhonglu Rd., Chengdu, 610036 P.R. China
Tel: 86-28-86085466, 87540095 (direct line) Fax: 86-28-87541076